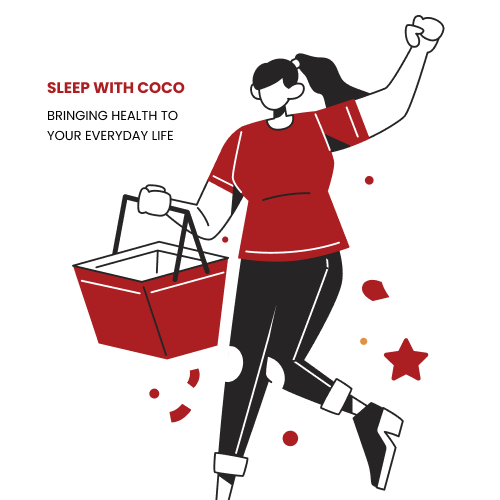 Founded by three young Malaysian that have a mission to bring health into your daily life.
Coco Pillow is made for patients with neck pain, by Chiropractors.
Inspired by countless questions about pillow from patient with neck pain, we have tested all the pillows, and finalised a solution to solve it all for you.
Connect Chiropractic is our proud affiliated partner.
SHOP NOW
Featured products
AN ALL ROUNDED WINNER IN TERMS OF SUPPORT, COMFORT, ERGONOMY, AND SAFETY : THE ONLY PILLOW THAT YOU'LL EVER NEED.
Lim Chern Horng

I have tried so many pillows and did not find one that has the great support this pillow provide. No more adjusting the pillow during sleep and the support it provided is just awesome! Chiropractor-recommended for a reason! ❤️😍

Janson

Good support, was quite surprised by the price. A lot cheaper compare to others latex pillow & best of all is recommended by Chiro.

Benny Teh

Good quality pillow, there's definitely improvement with my neck when i start using this pillow. highly recommended

Pavitra Thyagarajah

Everytime I woke up in morning I got my neck pain. At night when I lay down to sleep, I want my head to be properly supported so that my neck muscles can relax. With the wrong pillow, my neck muscles are working overtime at night and this is not helping with my neck pain. I've tried many way to solve,finally I have found this "COCO". The name itself so cool! Specially designed for side sleepers, has an unique U-shape to support my neck spinal alignment. The pillow is has 2 lofts, you can choose the level of height that best suit you. It's also antimicrobial, no need scare of rashes anymore! I love the way the curve wraps around my neck and back. It's like sleeping on a soft, supportive cloud! The only problem I've found with this pillow is that it's SO comfortable that I have a hard time getting out of bed in the morning 😂

Desmond Yeow

I've been struggling to find a good pillow for 4-5 years, purchased almost 10 different pillows to try out but yet to find anything good. After trying this pillow, I can never go back. Neck pain, back pain is gone, I no longer to rely on massage chair to relief the back & neck pain. 100% recommended!

Ngoo Chee Chang

At first I was skeptical about this pillow, I've been tried variety of brand at this age. I've suffered for neck pain problems for quite a time. Thru my friend, she recommended this pillow to me and I guess why not just give a try. If divided by 365 days, only about 40 cents per day. Haiya. The heck, guess this is the first best pillow that happen to me. I think everyone should give a try, this will not disappoint you.